Hi there! *waves madly from the South Pacific*

I'm Allie from 'Middle Earth', alias New Zealand. I first became aware of Harry Potter when my sister sent me the first four books for Christmas. Can you believe I'd never even heard of Harry Potter before then? I remember sitting down to have a glance at Book One, and not putting it down 'til I'd finished it. Then I went straight on to Books Two, and Three, and Four. So what if Hubby and The Toad had to fend for themselves?

Once I'd finished the books I hungered for more. I was thoroughly spoiled from having no wait between the first four books, and suddenly I had the Long Summer between Books Four and Five to deal with. So I went looking for fan fiction to tide me over.

After leaving feedback on one particular series that caught my attention, I 'met' Imogen online, and we discovered we had many things in common. She introduced me to Gryffindor Tower where I became a beta reader, but it was not long after I started there that the site closed. Now, I'm a beta reader at Phoenix Song, and have been since the site started. I love it because I get to read all these new stories before anyone else does! It does mean I have less time for my own writing, though.

In real life, I'm a stay at home Mum to The Toad who turns 5 in August. The Hubby puts up with my little HP obsession and even helps with some of my dialogue. Also I have a nutty cat who gets high on the neighbour's illegal Marijuana (one day I'm going to follow him and find out where he gets it), and a bunch of calves in the paddocks.

I talk too much, tend to bounce around the cyber world when I get a sugar rush, and in general hold on to my 'one screw-loose-hinge' for dear life.
Hi! I'm Susan and I'm happy to be joining the staff of Phoenix Song as an Admin. I found the wonderful world of Harry Potter in 2001 when my oldest son wanted to read Harry Potter and the Sorcerer's Stone. I decided I needed to read it first to see what all the hype was about. I was hooked immediately and ploughed headlong into the other three books. I found HP fan fiction in June of 2003, thanks to an internet article that pointed me to Sugar Quill and the now defunct Gryffindor Tower. It was at these sites that I discovered my addiction to all things Harry/Ginny and Ron/Hermione. From those sites, I landed at PhoenixSong where I'm currently an author and beta, in addition to an Admin.
In real life, I am a 40ish year-old wife and mother of four sons. All five of my 'men' fill my life with great joy and lots of fun and excitement. I reside in the Midwest, and I'm currently employed as a research biologist (microbiology and molecular biology) at a local university's research center. I've done technical writing for over nineteen years within the confines of my various jobs, but I hadn't written creatively in almost twenty-five years. It's been a challenge and a wonderful experience to forge into creative writing again. My stories are archived almost exclusively here at PhoenixSong.
My other interests include reading, doing puzzles, cross-stitching, and watching my boys participate in various sporting events. I am a talky sort of gal, and I love a good cup of coffee, especially in the morning. I'm also, most certainly, a Pepsi addict.
I look forward to working with the members of Phoenix Song in order to maintain a website of high quality Harry Potter fan fiction.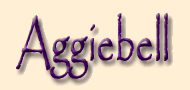 Howdy! I'm Julie, AKA Aggiebell on the board. I'm a 30-something mom of three from Texas. I was introduced to HP by my eldest son, and somehow I've taken over the position of most obsessed in our house. By day I'm a molecular biologist -- I'm the lab's resident "DNA Sequensing Goddess," a label that brings me great pride (not). By night, I ring handbells, sing in our church choir (Altos rock!) and chase my kids around.

When I'm not doing all that, I dabble a bit in writing, and I read...a lot! I started reading fanfic shortly after I finished OotP in June 2003, got sucked in, and haven't looked back. I joined PhoenixSong shortly after the site opened and somehow ended up a beta, then a Keeper and now an Admin. I can definitely say that my association with this site has enriched my life more than I ever imagined it could.