I'm DADAGinny, and I found the Harry Potter world in a roundabout way. I began reading fanfiction in other fandoms, and some of these were crossed over with HP. Having continuously heard form others that I needed to read the books (even though they were "children's books") I finally picked up the first one and finished it that same day. I flew through the second and third and had to wait an entire week for book 4. I was hooked. After reading many crossovers I was directed to GT.net and found the rightness of H/G and lurked around the forums while reading excellent fics.
When the 'Song opened I was one of the first to sign up as a member. No longer a lurker, I began posting and seem to be semi-well known around here. I am married with one son and I currently attend college, studying Computer and English. I converted my husband to H/G soon after the 'Song came online. Our family is also owned by two cats.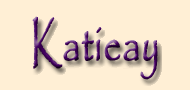 My name's Katie and I've been a member of PhoenixSong since February 2004. I came into the fandom about three months before the release of OotP, through Warner Brother's official Harry Potter web site. I started reading the HP books after watching the first film in 2001, so you could say I was a late bloomer, HP-wise. The first book I read in the series was GoF -- but in German, which meant I understood precisely nothing and didn't ruin the storyline for myself.

I'm a 25-year-old Australian living in Germany with my husband, who's German, funnily enough. I've been living here since February 2001 and love it. Though I don't recommend moving to a country when you don't have at least a basic knowledge of the spoken language. Failure to do so can lead to confusion and paranoia! There's just something special about living in the middle of Europe.

I work part time as a main editor/team leader/head administrator for a news web site. Working part time leaves my afternoons free to do whatever I like -- which usually leads to me hanging out here, on the Perch! Other hobbies, besides writing, include scrapbooking, calligraphy and --- in the summer -- playing "badminton" (outside, without a net) with my husband.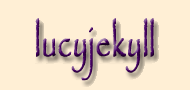 Hi! I'm lucyjekyll, aka Lucy. I'm proud to be member #11 of Phoenix Song, which tells you how long I've been around. I'm also the beta for the "Three-Word Story," which tells you something about my sanity or lack thereof. I'm a Harry/Ginny shipper through and through. I also enjoy musical theater. I've seen Les MisÚrables almost fifty times! I have two cats: Darcy, named after Mr. Darcy from Pride and Prejudice, and Jubes, named after Jubilee from the X-Men.
Hello! I'm Amy, and I go by Delylah here at PhoenixSong and elsewhere on the 'net. I'm married to my best friend (Trystym, he's around here, too), and I'm a stay-at-home mom of a precocious five-year-old and three dumb dogs (named Brandy, Padfoot and Moony). In the recent past, I was a QC tech at a company that digitized technical manuals for the Air Force.

I blame my husband for my Harry-obsession. He borrowed a copy of the first movie, and we were immediately entranced. We stood in line for the second about a month later and were hooked for good. We promptly borrowed the first three books from my mom (actually, we still have them -- she never really cared for them so we gave them a good home), bought the fourth, and then settled in for a six month wait for Order of the Phoenix, which was my present to me for my thirty-second birthday. I discovered the HP fandom online about two months after I finished OotP.

I was lucky enough to stumble across PhoenixSong in early October 2003. I felt so immediately at home here that I've never bothered to wander far afield. I'm a fanfic author at PhoenixSong and a beta, as well.
Hi, I'm Bart and I found Harry Potter around the time when Goblet of Fire was published, having had Philosophers Stone thrust in to my hand by a nephew and ordered to 'read it' then I'd know what the fuss was all about, well not being the sort to want to found lacking by my family, I thought I'd better at least skim through it (you can see where this is going can't you? I can sense these things you know *smile*) knowing I'd be asked questions about it. Anyway a week and three trips to the nearest bookshop later...

Jump ahead to the end of 2001 and I found myself at Gryffindor Tower and the fic "From Across the Great Divide." by Ashwinder, soon followed by "Carpe Diem" and it's sequel(s) by Imogen, by that point of course I was hooked and H/G became my ship of choice.

I joined PS in September 2003 and have published my own stories here (including this year, an outtake from Imogen's Carpe Diem universe nearly six years after first finding it!) I was then lucky enough to be asked to become a Phoenix Song mod in Sept 2005 and now a Keeper.

KelleyPen - I'm a Marauder Era Potter fan, English teacher, wife, and mother of four. I also have many animal friends. I love literature, art, and music. I "came out of the closet" and joined the fandom openly after I became a cancer survivor: I decided life was too much of a gift to let the opinions of others keep me from having fun. In addition to loving the work of JKRowling, I'm a big lover of all things written by Jane Austen, Lucy Maud Montgomery, Orson Scott Card, CS Forester, William Shakespeare, and Barbara Kingsolver. I both write and draw.